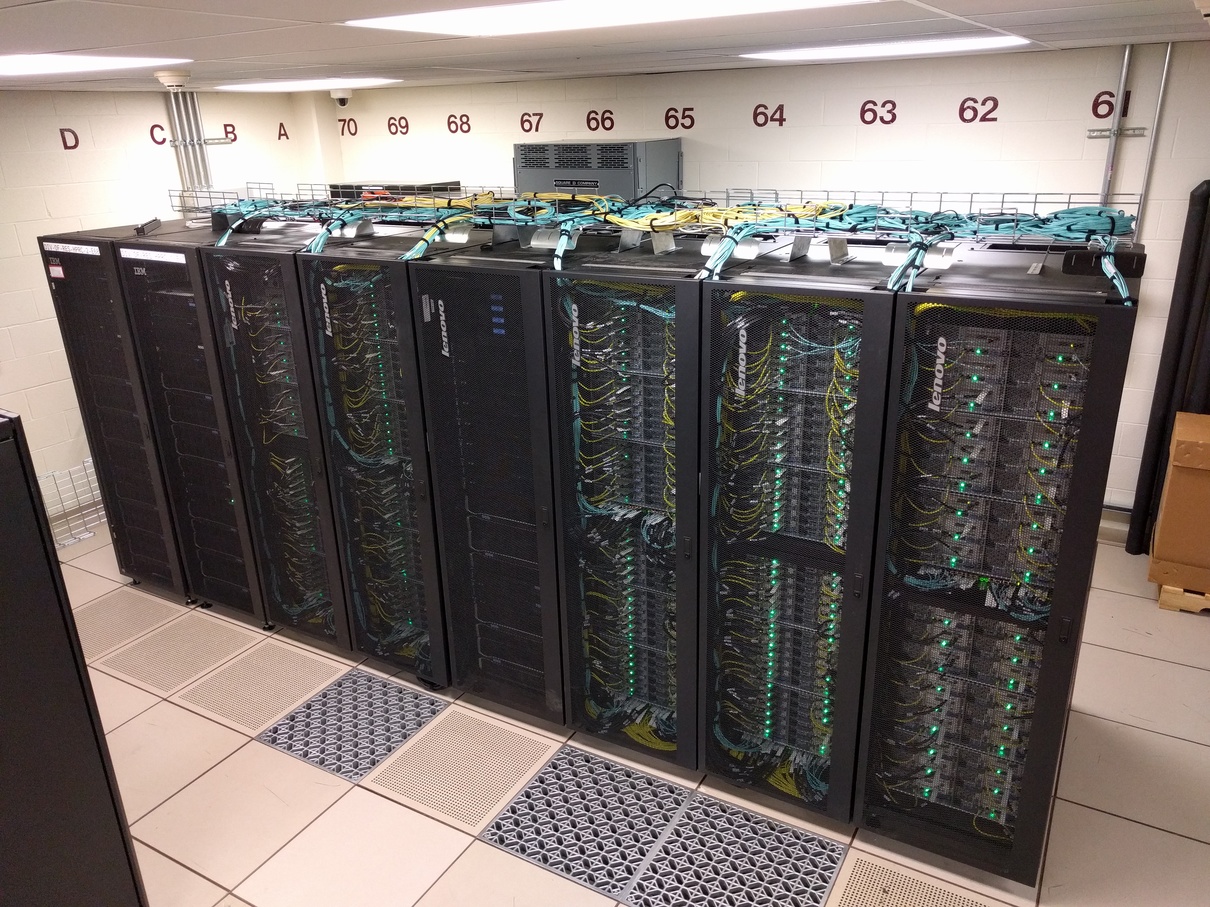 Terra is a 320-node heterogeneous Intel cluster from Lenovo with an Omni-Path Architecture (OPA) interconnect and 48 NVIDIA K80 dual-GPU accelerators. There are 304 nodes based on the Intel Broadwell processor and 16 nodes based on the Intel Knights Landing processor.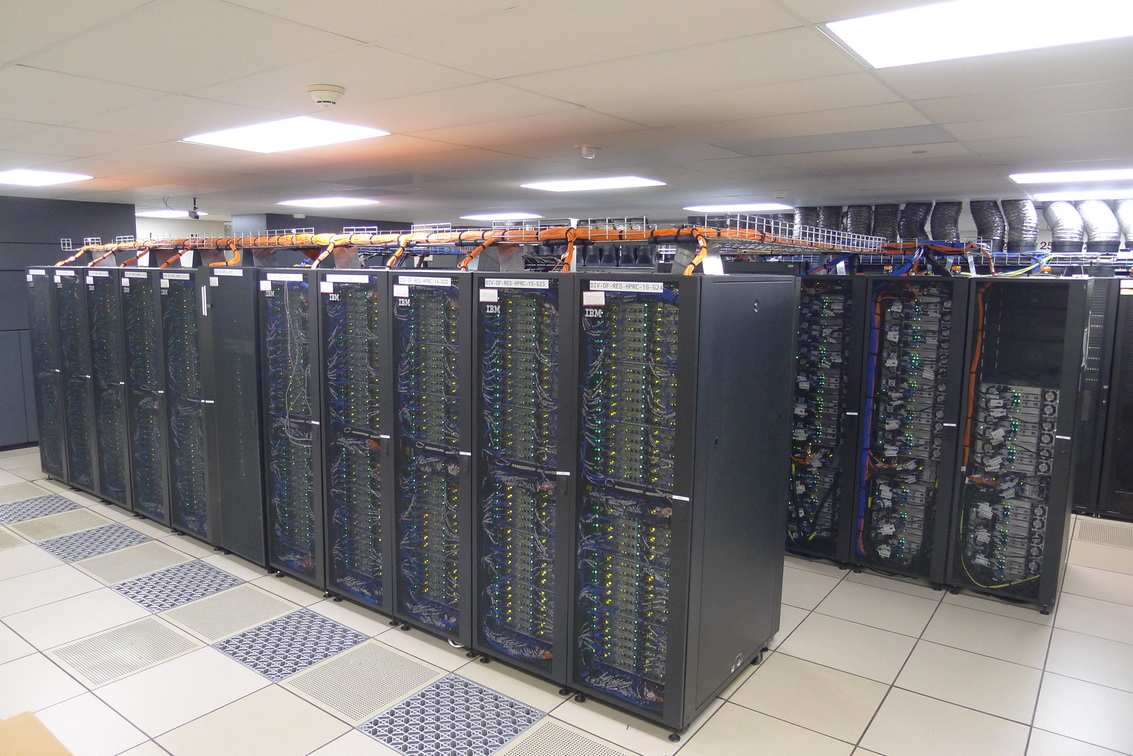 Ada is a 874-node hybrid cluster from IBM/Lenovo with Intel Ivy Bridge processors and a Mellanox FDR-10 Infiniband interconnect. Ada includes 68 NVIDIA K20 GPUs supporting applications already ported to GPUs, and 24 Intel Xeon Phi 5110P co-processors supporting applications benefiting from Knights Corner Phi cards.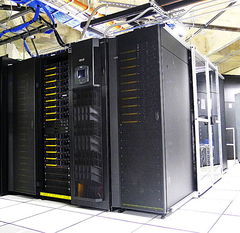 Curie is a 75-node IBM Power7+ cluster with a 10Gb Ethernet interconnect. Each node has two IBM 64-bit 8-core POWER7+ processors and 256 GB of memory. Curie's filesystems and batch scheduler are shared with the Ada cluster.
Lonestar
Lonestar 5 is the latest in a series of Lonestar clusters hosted at TACC. Jointly funded by the University of Texas System, Texas A&M University and Texas Tech University, it provides additional resources to TAMU researchers.